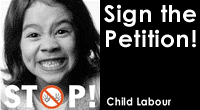 McCann alert 'could have helped'...
Could Europe alerts stop abductions?
French alert system (in French)
Find Madeleine
Children in War
Children in War
Children in War
Children in War
Children in War
Children in War
Children in War
Children in War
Children in War

Marc Dutroux: voer voor psychologen
Marc Dutroux
One of the most notorious
criminals in Belgium....
Polski wątek w sprawie
belgijskiego pedofila
Dutroux not working alone, jury told
MELISSA CHARLEROI
One of many chapters of
"Glass Curtain",a thriller
Author:Thaddeus Hutyra
S.O.S.
No to autisme!
Sloop de muur van onverschilligheid!
Wees niet autistisch
tegenover autisme!
Help een kind met autisme!
Vlaamse Vereniging Autisme
Groot Begijnhof 14
9040 GENT
Belgie/Belgium
Sex assault link to girl's death
The Child Exploitation and Online Protection Centre
Sinds februari 2003 is Darfour,Sudan,het toneel van een verschrikkelijke slachting.Gewapende milities plunderen de streek en vermoorden de bevolking.Duizenden mensen slaan noodgedwongen op de vlucht...
250 000kinderen verkeren in levensgevaar...Er is ondervoeding...
We moeten dringend reageren en solidair zijn.
Contakteer:
Dokters van de Wereld
de Merodestraat 216,
1060 Brussel (Belgie)
EXTREEM DRINGEND!
Dringende noodoproep!
Steun Blinde Mensen.Met uw gift helpt u een blinde medemens opnieuw op eigen benen staan!
Adres: Blinderzorg Licht en Liefde vzw
Oudenburgweg 40
8490 Varsenare (Belgie)
Andere Blinderzorg centers:
-Dienstcentrum Antwerpen
Markgravelei 51,2018 Antwerpen.tel.03/2375951
e-mail:
antw@blindenzorglichtenliefde.be
-Dienstcentrum Brussel
Kunstlaan 24 bus 21,1000 Brussel. tel.02/2309066
e-mail:
bruss@blindenzorglichtenliefde.be
Zal u in Congo een kind het leven redden?
Artsen Zonder Vakantie doet hierbij een dringend beroep op u!
Adres: Artsen Zonder Vakantie (Internationale Medische Samenwerking Africa vzw)
Imeldalaan 9 bus 2, 2820 Bonheiden (Belgie) tel.015/506187
e-mail: info@azv.be
website: www.azv.be
Artsen Zonder Vakantie/Médecins sans Vacances/Medics Without Vacation
Wist u dat in Vlaanderen nog steeds kinderen en jongeren in ellendige omstandigheden leven?...In 6 ruime woningen in Bonheiden en Puurs vangen wij 50 kinderen op die om diverse redenen niet meer thuis kunnen verblijven...Wij maken het ons moeilijk door onze kinderen alle kansen op een hoopvolle toekomst te willen aanbieden.Want daarvoor hebben we meer geld nodig dan de subsidies die we ontvangen voor onze 50 beschermelingen....
Wij danken u bij voorbaat voor uw onmisbare steun.
Adres:
Jeugddorp - Stichting Ivo Cornelis
De Bergen 49 - 2820 Bonheiden.
tel.015/512189
fax:015/529439
Steun kinderen met autisme!
Wij doen al het mogelijke om zwaar getroffen kinderen uit hun extreme isolement te halen,en tot de juiste ondersteuning en begeleiding te brengen...
Wij rekenen op u zodat geen enkele kind met autisme in de kou blijft staan...
Adres:
Vlaamse Vereniging Autisme
Groot Begijnhof 14
9040 Gent (Belgie)